Symbolism of the mark
The Helio brand referenced tree rings and sediments, which symbolized accumulation of experience and strength.
additional layers of meaning
The geometry of the mark represents the student in the center, with components of knowledge being compressed inward by an outside force.
Naming
Helio means sun. Enlightenment, life, and warmth illuminating the journey.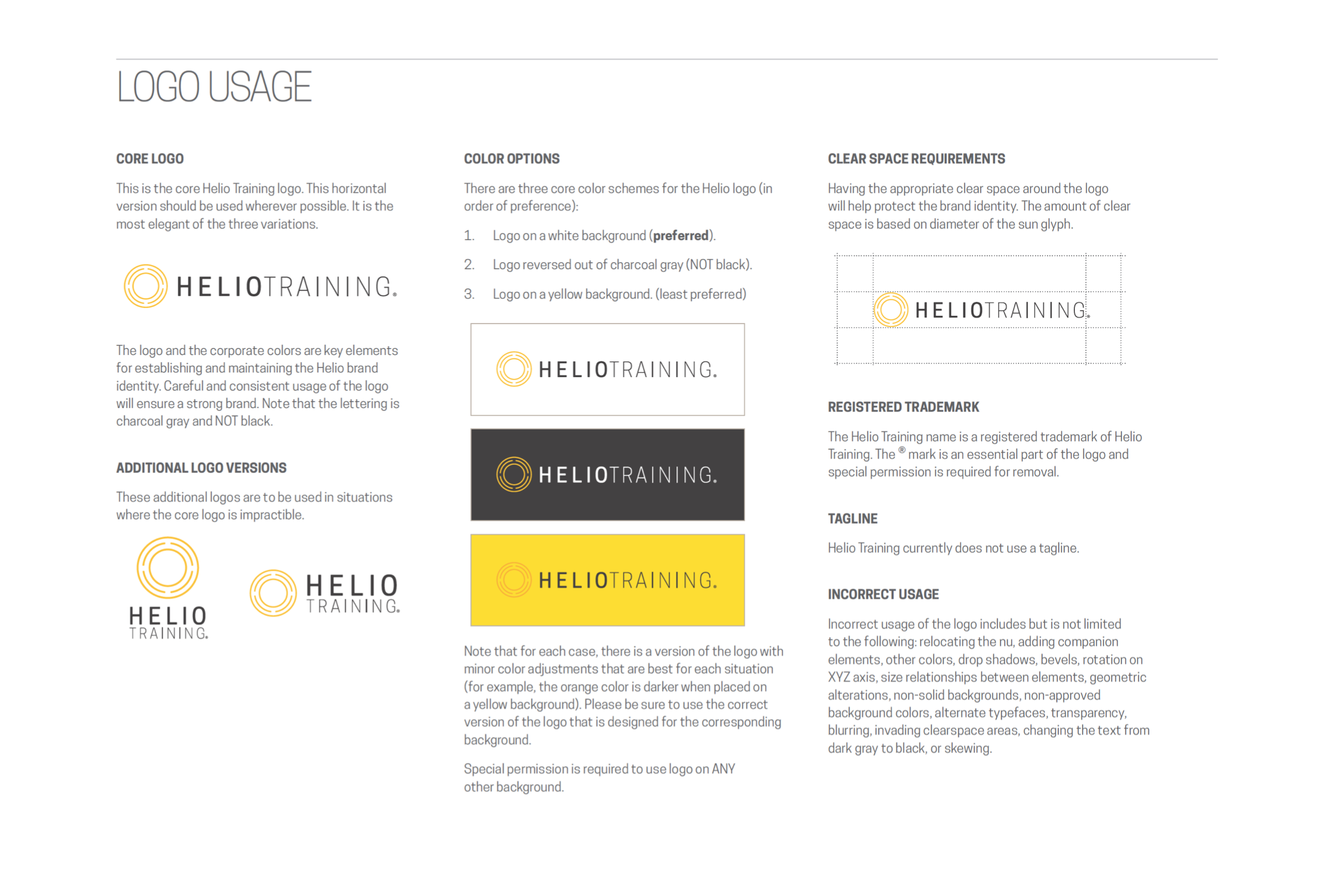 Campus Signage
Simple, dignified, clean, credible, and a bit quirky.