Core Concept: Identity is Everywhere
The luminous Identiverse Ribbon was a virtual long-exposure simulation created in Cinema 4D to symbolize the ubiquity of digital identity.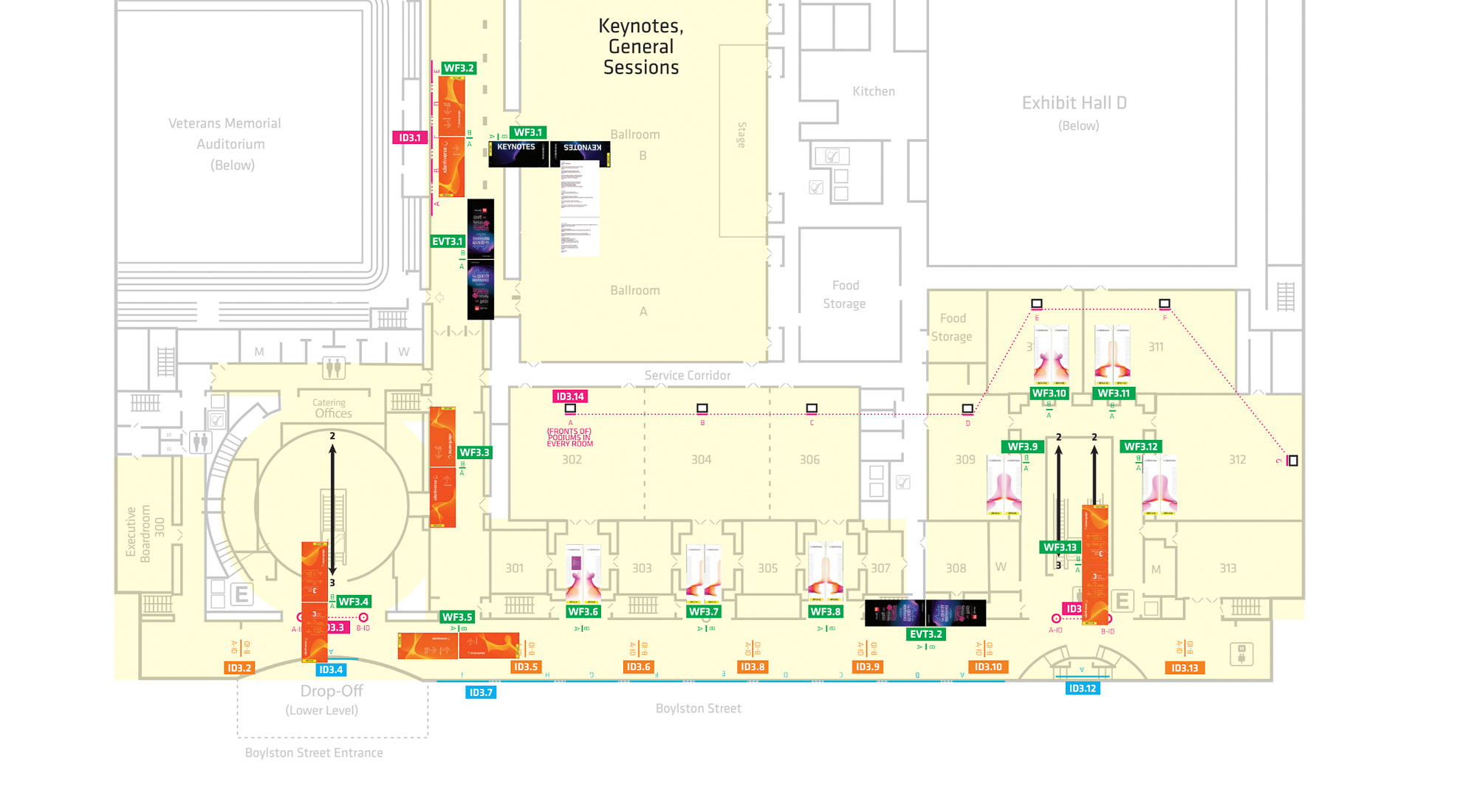 THEME
The rebrand needed to acknowledge the previous well-known brand and convey an evolution forward.
Client Presentations Reel (condensed)
Simple narrated videos were used to present signage plans to the client. This allowed for more orientation and understanding of the scale and user experience of their venue.